Peter J Felice's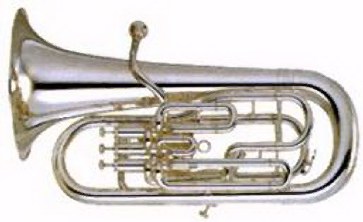 T




NEW ON THIS SITE!


1. A chance to get your stories, jokes, or any other interesting items about the euphonium on this site. Please visit "Speak Out"

2. A chance to use your own midis on unmusical pages on this site. E-mail me at UofLeuphonium@hotmail.com to send your midis.

3. Become a EUPHTOPIA EUPHONIUM PLAYER by sending information about yourself along with a photo. See "Users" for more info.

4. Enter your own description of the euphonium and if you are chosen, your description will be posted on the "description page" with your name and e-mail adress.




Want to discuss the euphonium? Click below to enter the forum.




This site was last updated on 3/19/02